Kombat Tactics Offers Real-Time Guidance And Live Sparring Opportunities
Whether you're looking for the best way to build your striking skills and improve your footwork in the ring or you're hoping to learn the basics of technique and body positioning, we have you covered here at Urban Kombat.
Our Kombat Tactics classes are giving people of all experience levels the chance to experience personalised guidance and live sparring opportunities. We're proud to help people from all across Marrickville get fit, develop self defence skills, and have fun.
Fill out the short form on your screen to learn more today!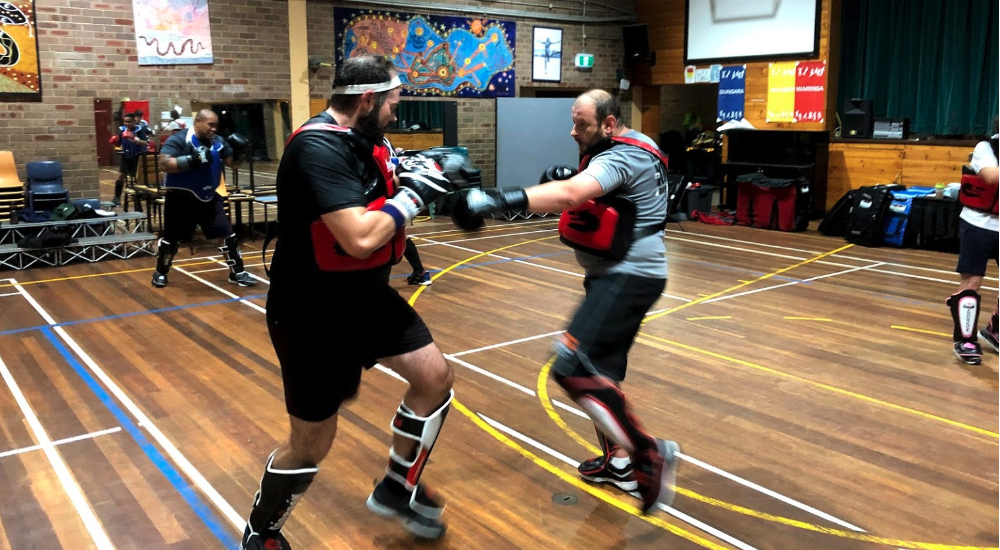 What Can You Expect From Our Kombat Tactics Classes?
At Urban Kombat, we aim to meet the needs of everyone who walks through our doors. That means offering high quality instruction for anyone just starting out in addition to high level coaching for our lifelong athletes. Guided sparring drills and live rounds give you the chance to both practice self defence skills and partake in an exciting workout session.
Our community here in Marrickville is committed to helping you learn something new in every single session and challenge your body like never before.
From day one in our Kombat Tactics class, you can take on:
Rapid-fire striking skills
Effective positioning and defensive moves
Improved awareness of your body in the ring
Greater timing and reactions to your opponent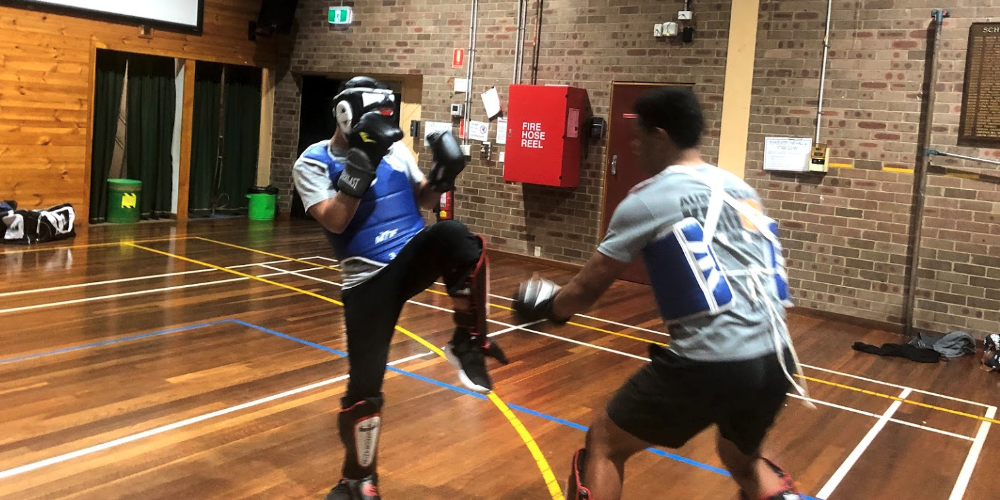 Kombat Tactics Offers One Of The Best Workouts Out There
That's right. Our Kombat Tactics classes can get more out of your body than almost any fitness routine or self defence class around.
In this program, we work with people who want to take it to the next level, helping you keep your heart racing from start to finish on the path to real, long-lasting results. At Urban Kombat, it doesn't matter if you're training for the first time in years or you've been active every day of your life. We're here to help you stay challenged day in and day out and feel great about yourself after every single session.
Come see us here in Marrickville and treat yourself to:
Incredible total-body strength
Dynamic athleticism and agility
Sustainable weight loss and fat burn
Ongoing motivation to give us your very best
Learn More About The Best Live Self Defence Classes in Marrickville
If you're ready for a better total-body workout, come see us today. Our team here at Urban Kombat is proud to offer the best live sparring classes around and we can't wait for you to get started.
Fill out the short form on your screen to learn more about everything we have to offer here in Marrickville.